Kolmeks new KI pump series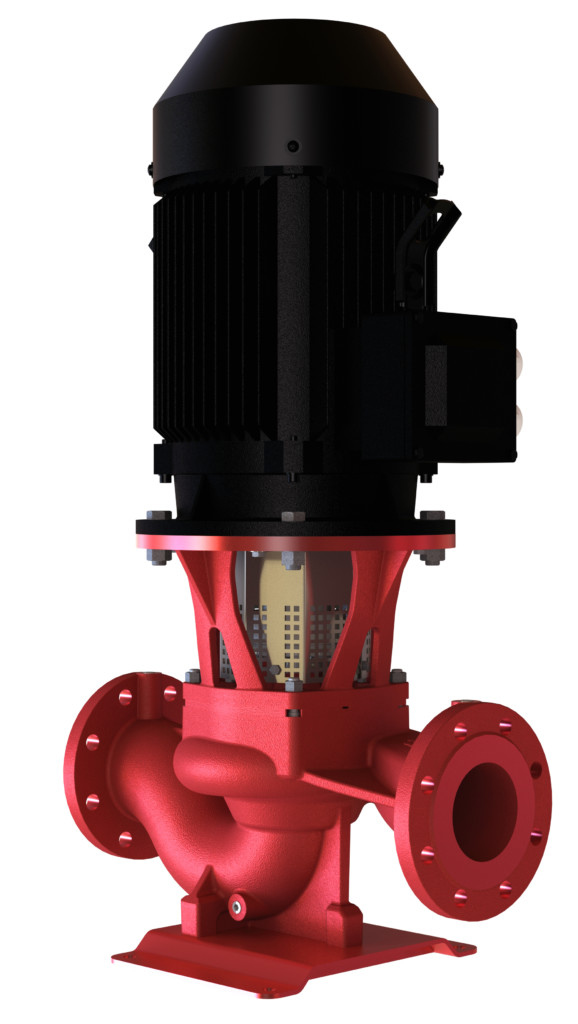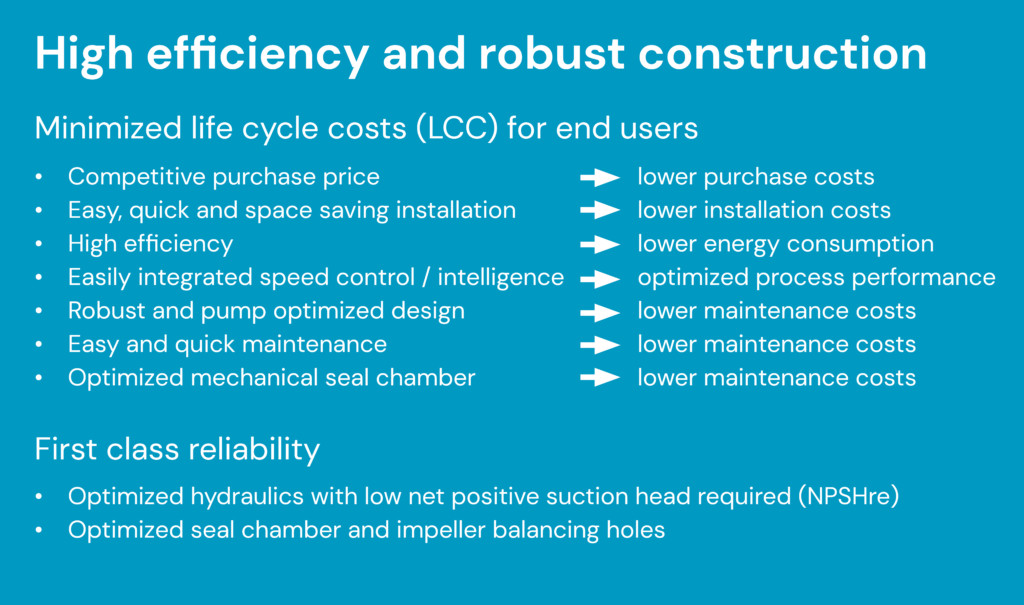 Premium efficiency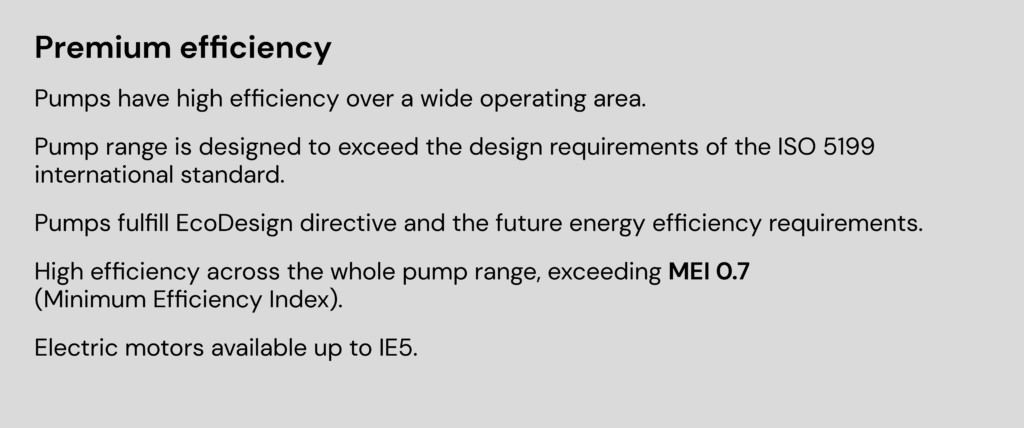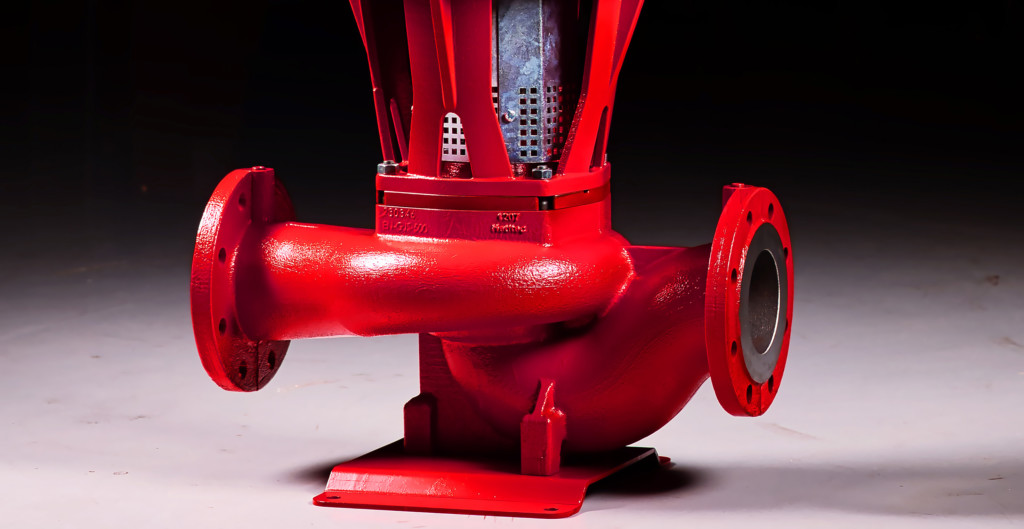 a
Excellent performance – Unique design
methods
Revolutionary and innovative methods improving pumping performance.
Effective simulation tools helping quick analyses of various hydraulic designs.
Full-scale research center allowing testing of final design options in real operating conditions.
More reliable and highly effective hydraulics:
=> Higher efficiency hydraulics
=> Higher suction capability impellers
Note:
As a motor manufacturer Kolmeks has testing facilities for electric motors as well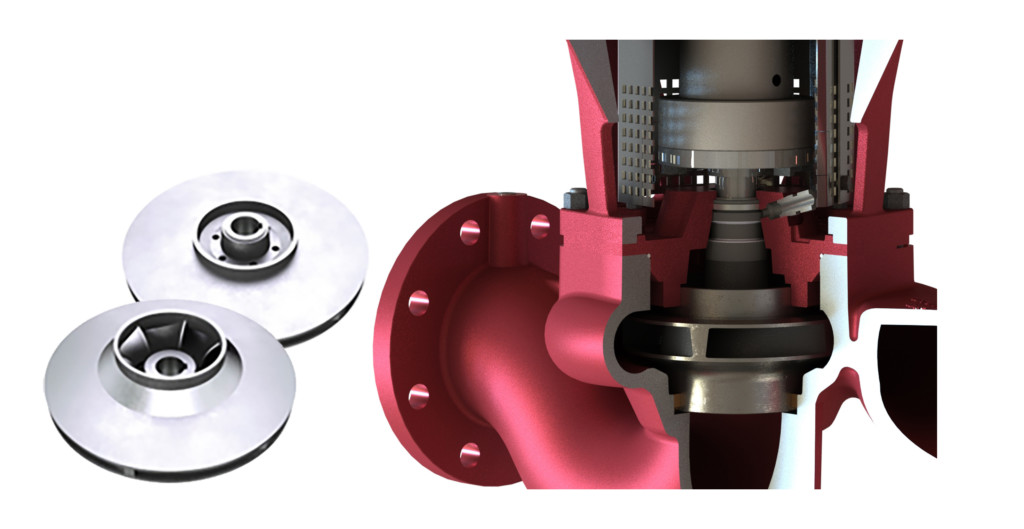 Closed impeller design features and benefits

• For clean and slightly contaminated liquids
• High efficiency
• Low Net Positive Suction Head required (NPSHre)
• Robust and strong design
• Optimized balancing holes for axial thrust balancing
• Bronze wear ring on the suction side of the impeller
• Easy to trim
• Not sensitive to reverse rotation
• Belzona treatment optional
A
A
Classic keyway impeller mounting
• Long support between the shaft and impeller minimizes vibration
• Back flow safe
• No axial load variations during pump operation due to good axial load balancing
• Easy and quick dismantling and assembly
• Helps to minimize life cycle costs
Wear ring & impeller balancing holes
• Guarantee optimized flow and pressure in the shaft sealing area
• Dry running of the single mechanical seal is eliminated in a wide operating area
with the help of optimized impeller balancing holes
a
Simple and heavy construction
Low parts inventory – Less components –
Less failures
Simple, compact and heavy duty monoblock construction
Close coupled pump – no separate pump bearings
Optimized impeller design ensures long lifetime
Standard mechanical seals, low vibrations, good sealing conditions
– long mechanical seal lifetime

=> Low maintenance costs
a
Common spare parts:
Mechanical seal
Exchange unit
=> Including motor, sealing flange, mechanical seal and impeller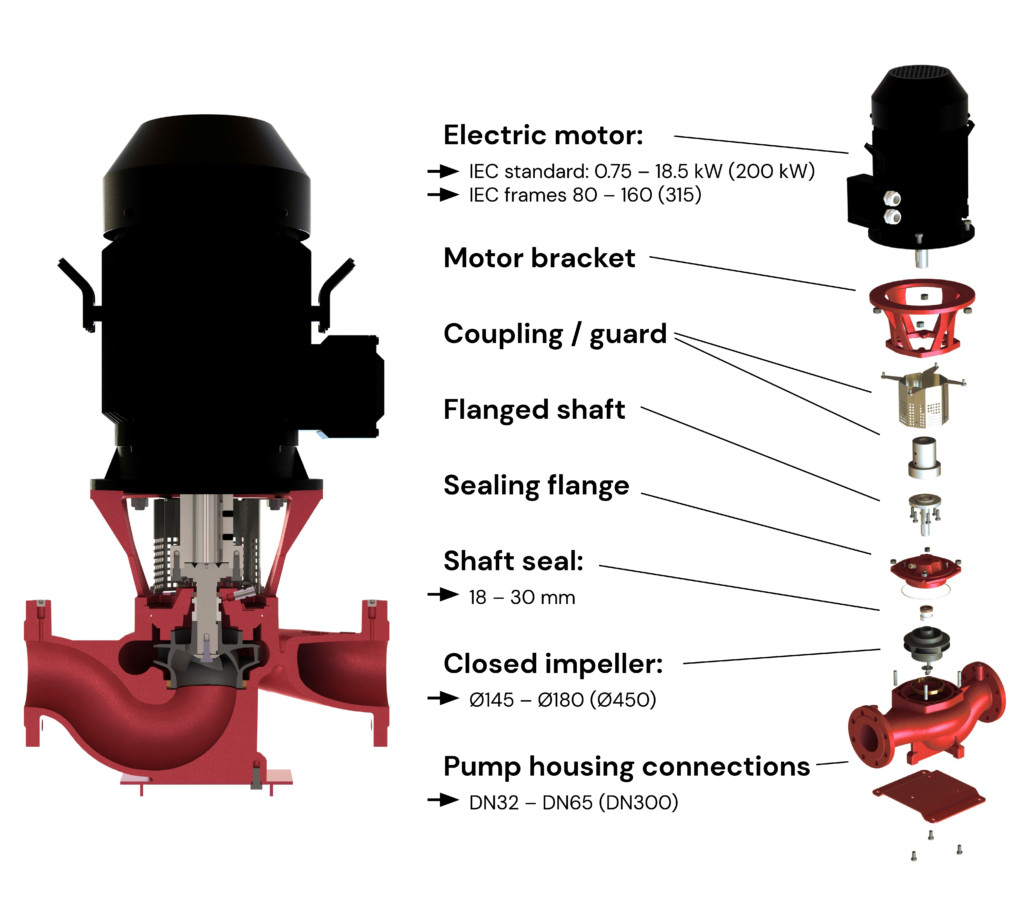 A
Easy and reliable installation
The pumps are always delivered with a base plate
• The base plate is fastened onto a freely moving concrete plinth which is separated from the floor by a 20 mm / 0.8 in
thick rubber or cork mat
• The weight of the concrete base must be about 1.5 times the weight of the pump and motor
Easy and quick installation helps to minimize life cycle costs
=> No need for base plate grouting or motor / pump alignment
Note!
The motors are delivered with pre-lubricated and relubricated bearings. The motor with relubricated bearings is not allowed to run before the first lubrication has been made. Instructions can be found from the motor manual. There is sticker fan cover plate which warns about this.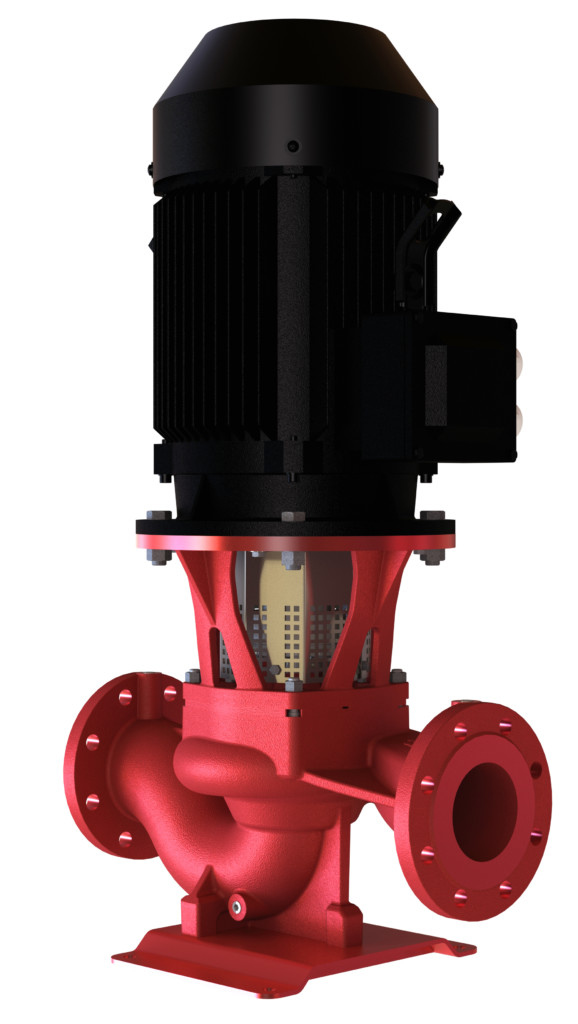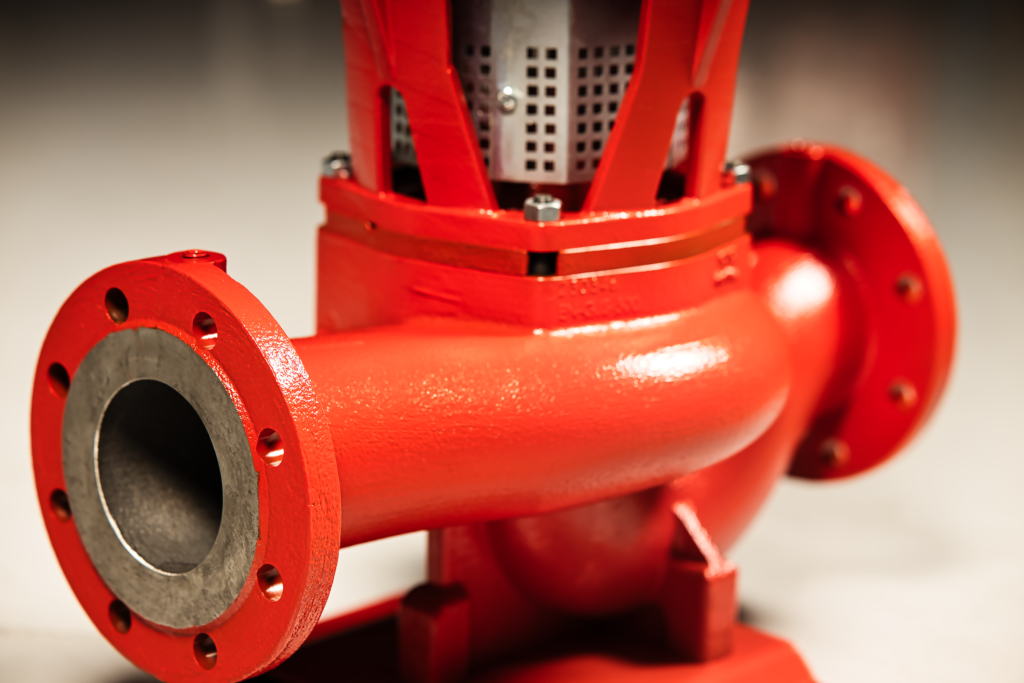 Versatile surface treatment options
Inside surface treatment
•Standard surface cleaning for normal applications
•Special internal surface treatment on request
Outside surface treatment
•ISO 12944-5 C2l painting as standard
•Special outside treatment on request
a
Versatile tests and certificate options
Performance tests
•Capacity, head, efficiency, power and NPSHr tests according to ISO 9906:2012 / HI 14.6-2011
•Vibration test according to ISO 5199
Material inspections / Performance and NDT tests
•EN 10204: 2.1, 2.2, 3.1 and 3.2
Structural tests
•Balancing of impellers according to ISO 1940 grade 6.3
=> Grade 2.5 available on special request
Hydrostatic pressure test according to ISO 5199:2002
Inspection of assembly
•Dimensional checking of installation
•Dimensional checking of clearances
•Paint film thickness checking
•Final assembly checking
Other additional tests by request
a
a
a
Operating data & Performance range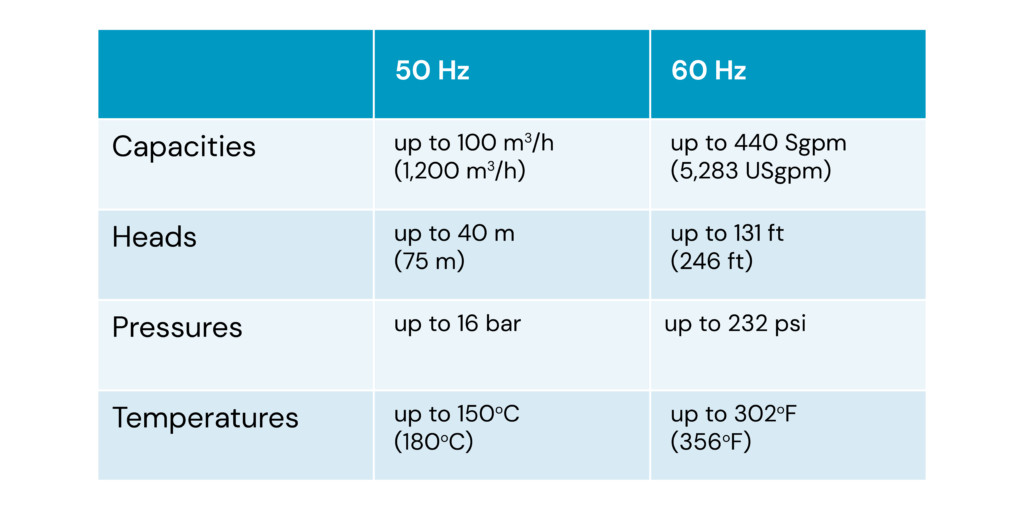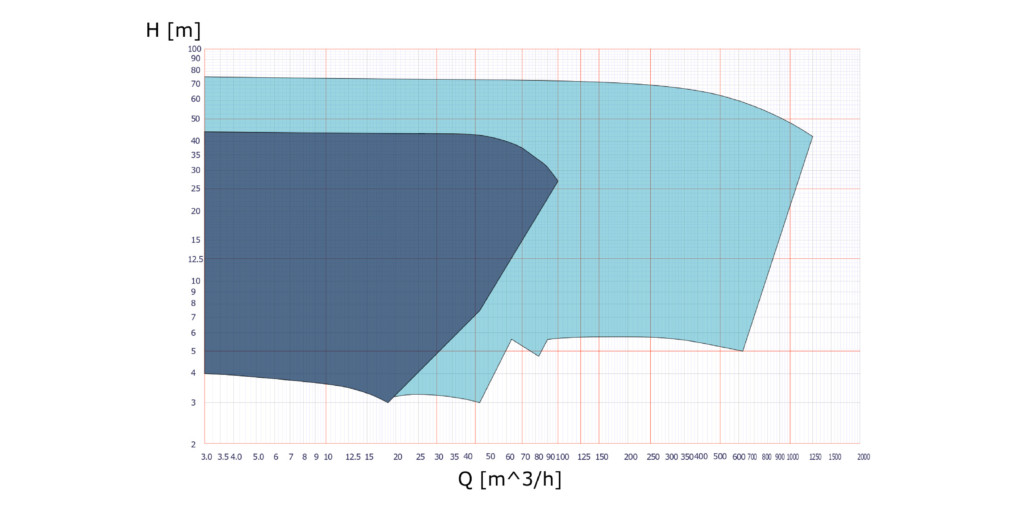 a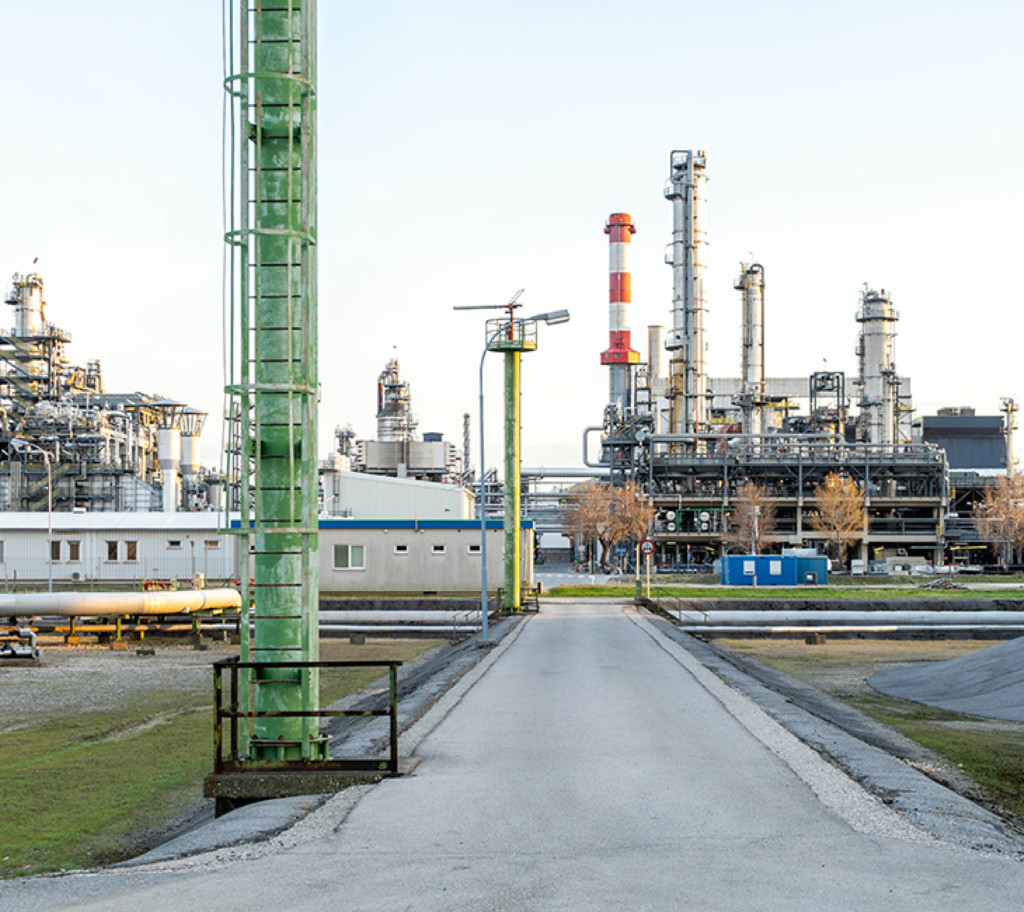 Where do we need pumps
Kolmeks develops and delivers pumps and other industrial solutions for a wide range of applications, such as residential construction, district heating, shopping centres, municipal buildings as well as spas and swimming pools.
We are specialized in creating customized solutions. See below the applications where our pumps are used.
A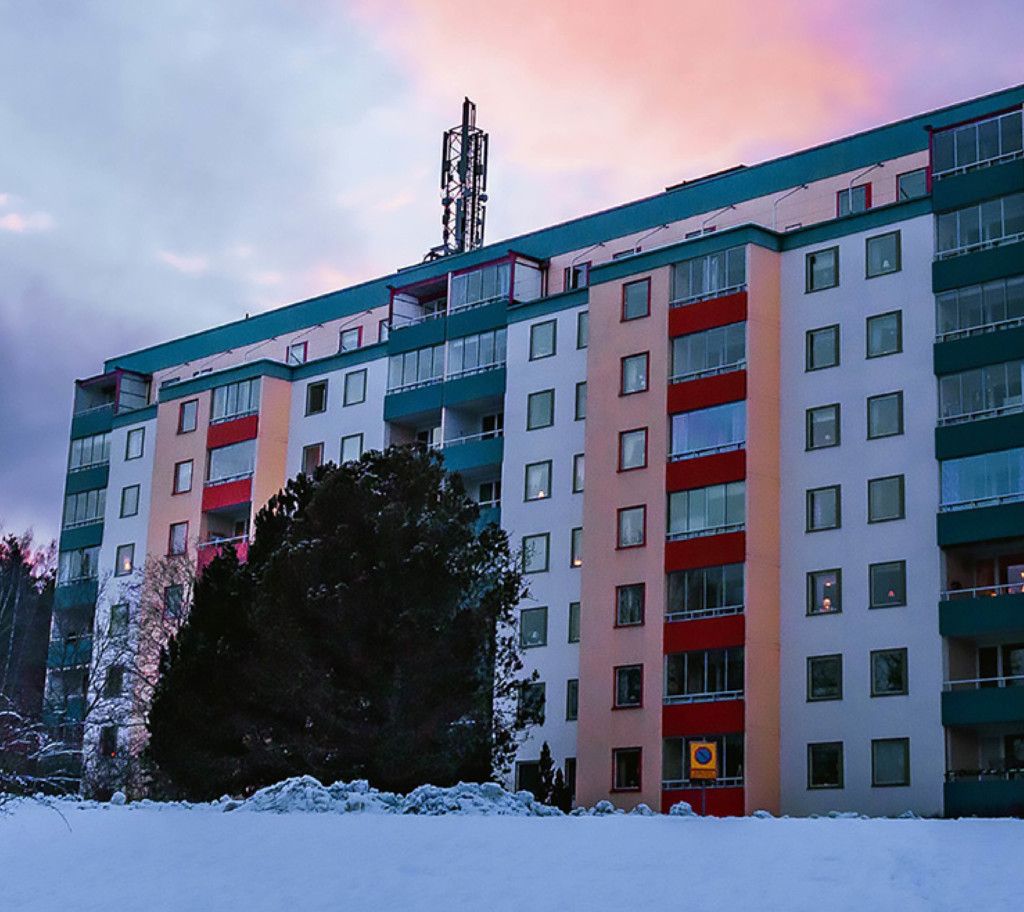 Kolmeks pumps:
www.kolmeks.com/en/products/pumps