We offer our customers in Finland the possibility of ordering the maintenance service for the SpiroVent Superior vacuum degasser using a QR code. We will add the QR code to all new and serviced vacuum degassers.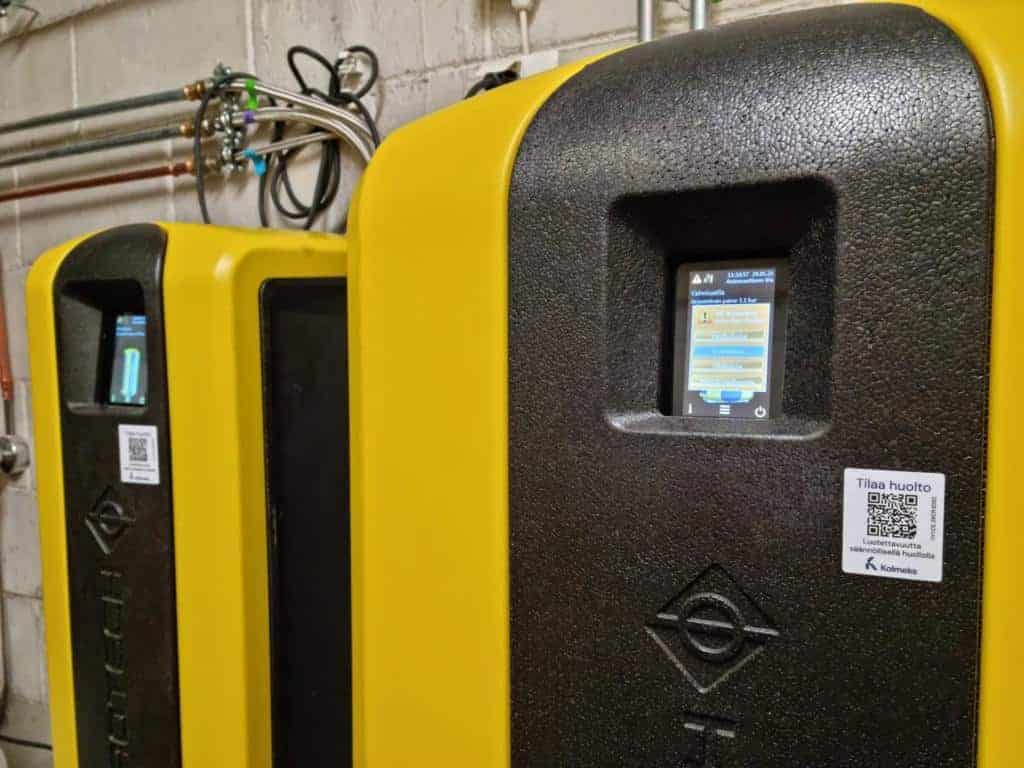 Easy to order
In Finland, our product range includes SpiroVent vacuum degassers, which we also service. We have improved the availability of our maintenance services and added new ways to order maintenance for the vacuum degasser. The QR code allows you to order service quickly and easily.
Service can therefore now be ordered directly via the QR code. Scan the QR code found on the device, fill and send a short service form. Our service team will respond to your service request no later than the next business day.
You can also order service conveniently through our website. Here is a link to the form (in Finnish).
The importance of regular maintenance
"It is important to service the device regularly. Regular maintenance can extend the life of the device and also prevent long downtimes. This saves costs in long run and brings safety." summarizes Kolmeks Maintenance Manager Marko Stenberg. It is a good idea to service the device at least once every two years.
We can also create a service reminder to remind the customer when scheduled service is approaching. If necessary, we can centrally manage the scheduled maintenance of all vacuum degassers at the site, thus saving customer's time for other tasks.
Read more about the maintenance services.
More information