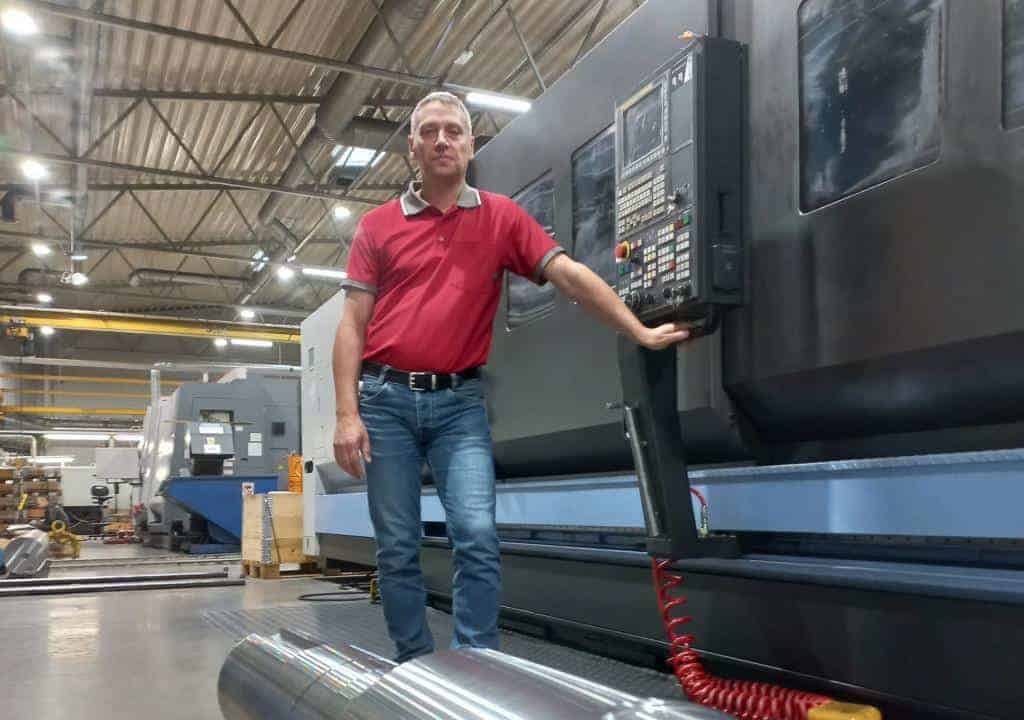 Eero Takk – Shaft Production Supervisor, Viljandi
Eero Takk is a Shaft Production Supervisor at AS Kolmeks and one of the longest-serving people in the factory. His job is to organize the production work and make sure all tasks get completed timely.
Eero has a long career at Kolmeks. He has worked at Kolmeks since 1995 when he started his career as an electric motor winder. In the year 2007, he moved to quality control. After that, he started working with 3D measuring devices and devising measuring programs. " In June 2012 I was offered a job as a shaft production supervisor, where I currently work." Eero's co-workers at Viljandi say he knows everything. "If there is something you don't know, ask Eero", they say.
Meaningful tasks and people
The entire journey with Kolmeks has been meaningful to Eero: "Every occupation has been important to me at the moment." Being one of Viljandi's first employees, Eero considers the most meaningful part is to be a pioneer to the newer workers at Kolmeks and develop new products. Innovations motivate Eero "It has been inspiring to participate in the launch of 3D measuring devices and learn to navigate them."
Kolmeks values in everyday life
For Eero, all the core values of Kolmeks (Dedicated, Innovative, Collaborative and Reliable) are important. In the end, the result is long customer relationships and a good working environment. He sees the values are seen in everyday operations at Kolmeks:
"Every employee is dedicated to doing their best every day to make sure the customer is happy. Dedication and collaboration go hand in hand. Modern work environment, digital development and the aim to eco-friendliness support and feed innovation. Reliability and standing behind the words have helped Kolmeks to maintain long customer relationships. If you are consistently dedicated, innovative and collaborative, you will gain the trust."
Eero likes to spend his free time in his summer home with his family. "There is always something to work on." Cultural activities are close to Eero's heart: theatre, cinema and reading are his passion. "Also, I volunteer in the National Defence League. I've been a member of Kaitseliidu Sakala Malev since 2010."